November Club Meeting
November 9, 2021 @ 6:00 pm

-

7:30 pm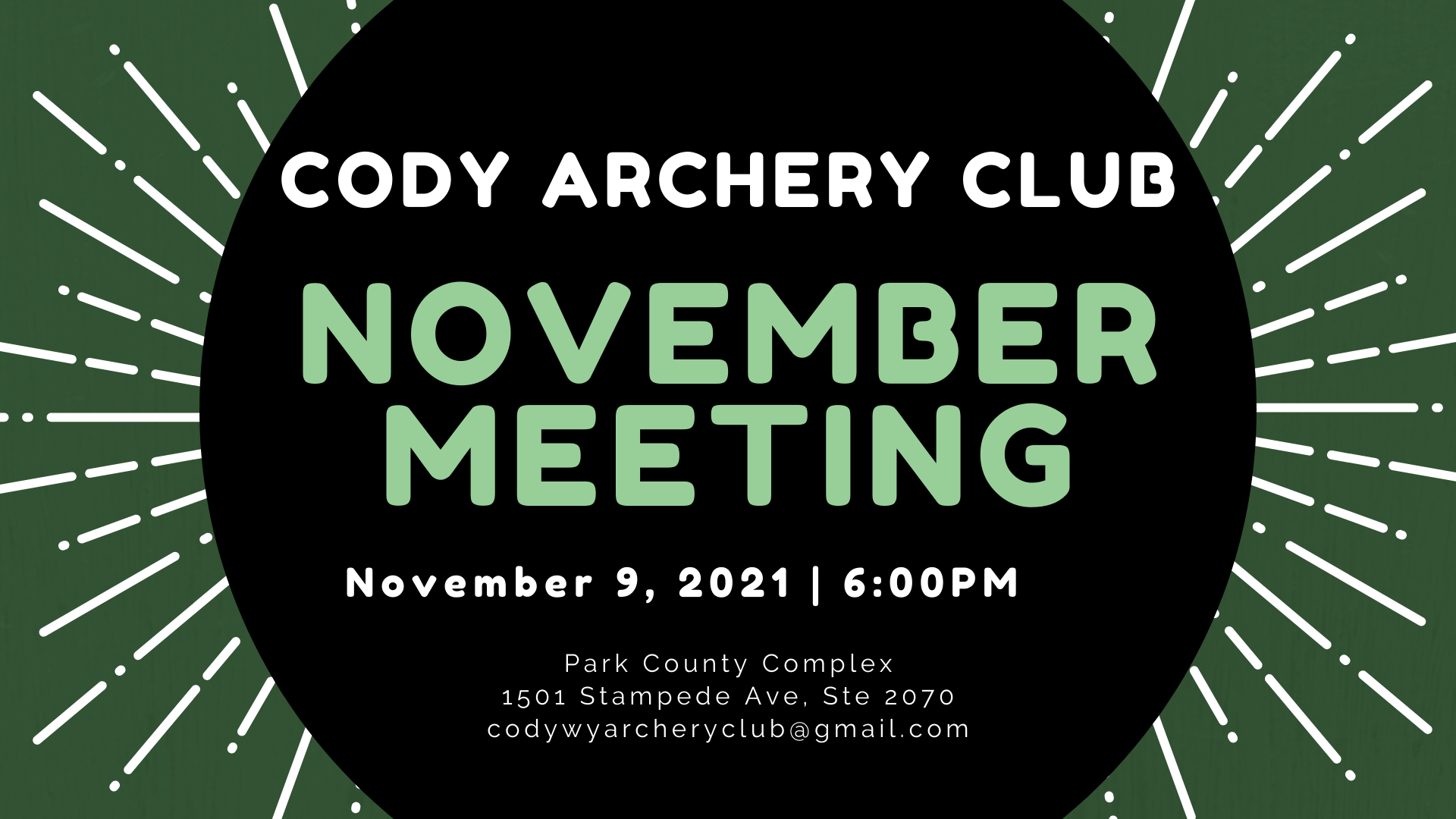 Monthly meetings are back. It's time to set the 2022 shoot schedule and chat about upcoming projects and work parties. CAC is scheduled to host the WY State Field Shoot in July 2022, so there's a lot to discuss.
Tentatively Planned Shoots 2022:
~Feb/March – Indoor 3D
~April – Annual Marion DeBusk Memorial Shoot
~May – Summer Kick Off BBQ & Shoot
~June 11 & 12 – Annual K Bar Z 3D – this is a set date
~July 9 & 10 – State Field Shoot
~July/August – Member Appreciation BBQ & Shoot
If you cannot make it to the meeting, but have thoughts, concerns, opinions or would like to attend via phone please email the club at [email protected]
Our meetings are open to the public, so if you are not a member but are interested in learning more, you are more than welcome to attend.